21stcenturywire.com / BY SHAWN HELTON / OCTOBER 9, 2015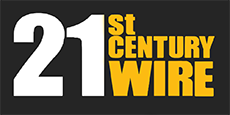 21st Century Wire says…
With the dust barely settled following President Obama's 'political' visit to Roseburg, Oregon – there are still a number of questions regarding this latest mass-shooting incident.
As 21WIRE reported previously, there were a large number of improbably coincidences attached to last week's mass shooting event at Umpqua Community College, enough to keep odds-makers and actuaries up at night. Here is one more coincidence…
On October 2nd, it was reported that US Senator Jeff Merkley's family was also effected by the tragedy said to have taken place at Umpqua Community College, near the small town of Roseburg, Oregon.
Below is a passage from The Register-Guard, displaying Senator Merkley invoking a family tragedy right before discussing a set of statistics concerning mass-shootings. Given the circumstances, it might have been more appropriate for a seated US Senator to withhold his political aspirations for the sake of his own family and the UCC tragedy itself:
"One of the dead is the great-granddaughter of his first cousin," Merkley said.

"So she is MY cousin," he said amid the clicks of hundreds of cameras."
"No one could have envisioned that here in this wonderful place of Roseburg that this could happen," he said, adding that it was the 45th mass shooting in America so far in 2015. "This is a small community. It's a community where everyone knows someone who was hurt or killed yesterday."
The post MORE THAN A COINCIDENCE? Author of Gun Bill 'Related' to Victim in Umpqua College Shooting appeared first on Silver For The People.