Be prepared for the next great transfer of wealth. Buy physical silver and storable food.
by Charles Hugh Smith
Of Two Minds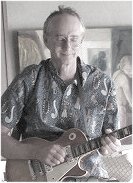 A sound system of credit is built on collateral. A doomed system of debt sits precariously on phantom collateral.
The global "recovery" is based not on reducing debt but on increasing it. Nice, but where's the collateral? The basic idea of debt is that credit is extended based on collateral, i.e. something of enduring, tradable value, or an income stream that isn't reduced to zero by non-discretionary spending and taxes.
A funny thing happened to collateral like housing equity and financial assets in the past four years–it shrank by trillions of dollars. According to the latest Z1 "Balance Sheet of Households and Non-Profits" from the Federal Reserve, real estate fell by $4.9 trillion since the bubble top in 2007 and owners' equity lost $4.2 trillion.
Despite the stock market doubling since 2009 and a healthy run-up in the value of bonds, financial assets shrank by $2 trillion as well.