Be prepared for the next great transfer of wealth. Buy physical silver and storable food.
by Charles Hugh Smith
Of Two Minds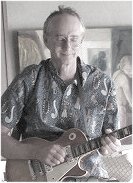 As the foundations that supported an expansive centralized State crumble, the entire centralized State is revealed as unsustainable: we have reached Peak Government.
In previous entries this week, I have detailed the profound unsustainability of government pensions and entitlements such as Medicare. These are symptoms are a larger phenomenon: Peak Government, the realization that Central States cannot sustain their current budgets or future promises.
Most informed people are familiar with the concept of Peak Oil, but fewer are aware that we're also entering the era of Peak Government. The central misconception of Peak Oil — that it's not about "running out of oil," it's about running out of cheap, easy-to-access oil — can also be applied to Peak Government: It's not about government disappearing, it's about government shrinking.