Be prepared for the next great transfer of wealth. Buy physical silver and storable food.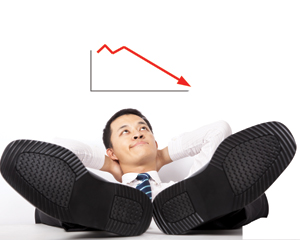 testosteronepit.com / By Wolf Richter / April 22, 2013, 8:02PM
Some of the crown jewels of corporate America have reported declining revenues and earnings, and have lowered their forecasts, and in doing so, have unleashed a flood of obfuscation and excuses – from Easter falling on the wrong date to lazy sales reps. So when Caterpillar reported on Monday, it was almost refreshing in its unvarnished ugliness.
Sales plunged 17.7%, profits 44.6%. "A challenging first quarter," Corporate Controller Mike DeWalt called it. Dealer sales had been less than expected, inventories had piled up on their lots, and they'd cut back their orders to bring down their inventories. End-user demand was down, along with sales of aftermarket parts. Everything was down. But manufacturing costs jumped, and profits sagged. The rest of 2013 would be tough, and revenue guidance was lowered by a chunk. Not a single excuse.
Then there's IBM. Because it's the world's largest supplier of information technology, its earnings report is a harbinger of things to come… namely excuses. A technique it had picked up from Oracle last month. Oracle's earnings call was a mess. Revenue dropped 1%, instead of being up. Revenues from new software licenses and cloud subscriptions dropped 2%, after the company had forecast an increase of 3% to 13%. Hardware sales were a disaster. Who did they blame? First, the government – the quarter "ended on the same day as the sequester deadline," explained President and CFO Safra Catz – then the sales reps. Oracle had just hired 4,000 new reps around the world; that was the problem Catz and President Mark Hurd said in unison. They hadn't been trained yet. It was just "sales execution." Nothing else. Certainly not the economy, Catz pointed out.
Thanks to BrotherJohnF