Be prepared for the next great transfer of wealth. Buy physical silver and storable food.
from End of the American Dream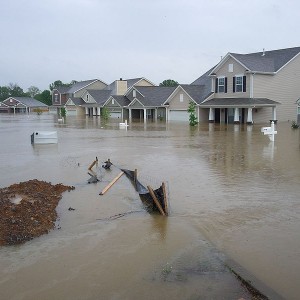 Global weather patterns seem to get stranger and stranger with each passing year. Almost every day now, the news is telling us about some bizarre weather event that hasn't happened "in 100 years" going on in some area of the globe. All over the planet, we are seeing torrential rainfalls, unprecedented flooding, extreme drought, nightmarish wildfires, record setting tornadoes and very unusual blizzards. Record high temperatures and record low temperatures are set so frequently now that nobody really seems to even notice anymore. So exactly what in the world is going on here? Why does our weather seem to be going absolutely crazy? Perhaps even more important – can we expect our weather patterns to become even more erratic? Some meteorologists are suggesting that these unusual weather events are just an "anomaly" and that things will get back to normal soon. But what if they don't?