Be prepared for the next great transfer of wealth. Buy physical silver and storable food.
endoftheamericandream.com / By Michael Snyder / June 30th, 2013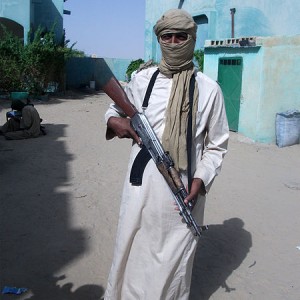 Why would Barack Obama want to help al-Qaeda take over Syria?  Why in the world would he want to spend hard-earned U.S. tax dollars to arm jihadist rebels that eat human hearts and massacre entire Christian villages?  We have always been told that al-Qaeda is our greatest enemy in the "war on terror".  So now why are we arming them?  None of this makes any sense, and the American people are certainly not behind it.  In fact, polls have shown that up to 70 percent of the population is against arming the Syrian rebels.  What was the whole point of spending more than a trillion dollars on the "war on terror" if we are actually going to start helping al-Qaeda now?  Even Russian President Vladimir Putin has pointed outhow absurd this all is.  And if these rebels are eating human organs and killing off entire Christian villages now, what do they plan to do once they take over and have full control of the Syrian government?  That is a very frightening thing to consider.
If anyone still had any doubt about how stupid it would be to arm the Syrian rebels, those doubts should have been erased when a video surfaced that showed a prominent rebel fighter carving open the body of a soldier and eating his heart…
The ghastly video shows how barbaric the Syrian civil war can be.

A man, said to be a well-known rebel fighter, carves into the body of a government soldier and cuts out his heart and liver.

"I swear to God we will eat your hearts out, you soldiers of Bashar. You dogs. God is greater!" the man says. "Heroes of Baba Amr … we will take out their hearts to eat them."

He then puts the heart in his mouth and takes a bite.
This is one of the "rebels" that we want to spend our tax dollars helping?
Are we insane?
Thanks to BrotherJohnF