Be prepared for the next great transfer of wealth. Buy physical silver and storable food.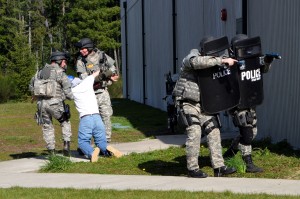 endoftheamericandream.com / By Michael Snyder / August 1st, 2013
The control freaks are out of control.  Once upon a time America was "the land of the free", but now it has become "the land of the bureaucrats", and these bureaucrats are absolutely obsessed with watching, tracking, monitoring and controlling virtually everything that you do.  Last month, I wrote about how the Obama administration forced a small-time magician out in Missouri to submit a 32 page disaster plan for the little rabbit that he uses in his magic shows for kids.  A lot of people thought that story was quite humorous, but the examples in this article are not so funny.  In recent days we have learned that the government is monitoring just about everything that we do on the Internet, and we have also learned that a couple of innocent Google searches can result in armed government agents pounding on your front door.  If you do not believe this, read on…
Thanks to Glenn Greenwald of the Guardian, we now know about XKeyscore, an NSA program that collects "nearly everything that a user does on the Internet"…
A top secret National Security Agency program allows analysts to search with no prior authorization through vast databases containing emails, online chats and the browsing histories of millions of individuals, according to documents provided by whistleblower Edward Snowden.
According to the documents that Greenwald has been given, NSA agents can use XKeyscore to continually intercept and analyze "an individual's internet activity"…
Thanks to BrotherJohnF