Be prepared for the next great transfer of wealth. Buy physical silver and storable food.
by David Stockman
David Stockman's Contra Corner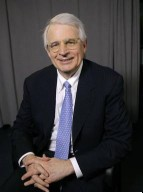 Have you been to the zoo when the monkeys start rattling their cages and screeching in unison? That about sums up the last 24 hours since the euro zone's December CPI printed at negative 0.2% versus prior year. Within minutes of the release, brokerage house "economists" were out in force caterwauling that $1 trillion of ECB bond purchases were now in the bag, meaning that gamblers who had ridden the Italian 10-year bond, among other peripheral junk ,all the way down from 7.5% to 1.72% would have another bountiful payday.
Then, just to make sure, the rather vague reference in the Fed's 2pm meeting notes about headwinds emanating from economic weakness in Europe was spun shortly thereafter by the Fed's PR firm, Hilsenramp & Blackstone, as an explicit instruction to Draghi et. al. to crank up the printing presses to full throttle.