by Charles Hugh Smith
Of Two Minds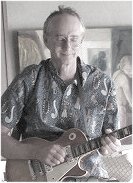 Whichever option China chooses, it loses.
Many commentators have ably explained the double-bind the central banks of the world find themselves in. Doing more of what's failed is, well, failing to generate the desired results, but doing nothing also presents risks.
China's double-bind is especially instructive. While there an abundance of complexity in China's financial system and economy, we can boil down China's doomed if you do, doomed if you don't double-bind to this simple dilemma:
If China raises interest rates to support the RMB ( a.k.a. yuan) and stem the flood tide of capital leaving China, then China's exports lose ground to competing nations with weaker currencies.