wallstreetexaminer.com / by Alex McGuire • 
As the following crude oil price chart shows, this has been the second-largest bear market for oil in the last 30 years…
The past 18 months have delivered one of the worst oil price crashes in history.WTI crude oil prices have plunged 67.4% since June 2014. Futures for February currently trade at a seven-year low of $37.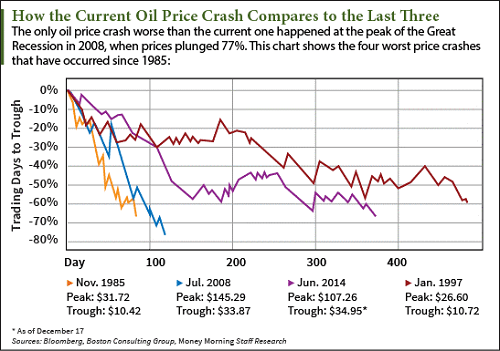 Although the current crash has been brutal, it still pales in comparison to thecrude oil price crash during the Great Recession. WTI crude oil pricescratered 77% from July 2008 to the end of the year. They fell from $145 to below $34 during that time.
The post This Crude Oil Price Chart Shows Every Crash Since 1985 appeared first on Silver For The People.