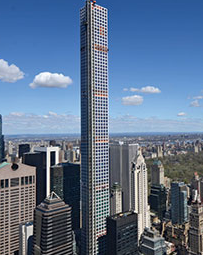 wolfstreet.com / by Wolf Richter • 
And Manhattan condo prices plummet 14.5% in 3 months.
Real estate is local. And so housing bubbles are local. When enough of them happen, they coagulate into a national phenomenon. This has already happened. In March 2013, we started calling this phenomenon Housing Bubble 2, and we've watched in awe how it bloomed, nurtured by ultra-low mortgage rates, government subsidies, the Fed that is relentlessly "healing" the housing market, yield-desperate investors, private equity firms, Wall Street, a surge of foreign buyers who want to get their money – however they'd obtained it – out of harm's way, and a million other factors. All of it has been accompanied by a national boom in hype.
Now there are signs that our awe-inspiring Housing Bubble 2, like all housing bubbles, is beginning to unravel. This too is local, here and there, while still booming in other places. It shows up in some key markets. Then it spreads. When it spreads far enough, the unraveling of Housing Bubble 2 becomes a national phenomenon.
It has now started to unravel in some markets that were among the hottest and craziest until last year: Miami, San Francisco, and Manhattan. All three are bogged down in a condo glut.
The post It Gets Real: Manhattan Apartment Sales Plunge appeared first on Silver For The People.