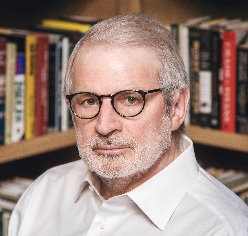 davidstockmanscontracorner.com / by David Stockman / August 29, 2016
……….The inexorable effect of contemporary central banking is serial financial booms and busts. With that comes increasing levels of systemic financial instability and a growing dissipation of real economic resources in misallocations and malinvestment.
At length, the world becomes poorer.
Why? Because gains in real output and wealth depend upon efficient pricing of capital and savings, but the modus operandi of today's central banking is to deliberately distort and relentlessly falsify financial prices.
As we have seen, the essence of ZIRP and NIRP is to drive interest rates below their natural market clearing levels so as to induce more borrowing and spending by business and consumers.
It's also the inherent result of massive QE bond-buying where central banks finance their purchases with credits conjured from thin air. Consequently, the central banks' Big Fat Thumb on the bond market's supply/demand scale results in far higher bond prices (and lower yields) than real savers would accept in an honest free market.
The post The Apotheosis Of Bubble Finance—–Folly Of The FANGs, Part 1 appeared first on Silver For The People.