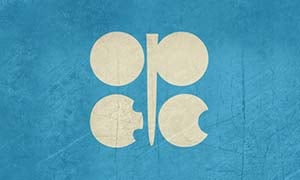 wallstreetexaminer.com / by Dr. Kent Moors • 
On September 26-28, the biannual meeting of the International Energy Forum (IEF) will take place in Algiers. Ministers, officials, and CEOs from the IEF's 72 members (including both OPEC countries and the European Union and United States) will be in attendance, with several panel discussion scheduled.
But the most interesting meetings will be the informal "side-bar" conversations between OPEC and other oil producers.
Once again, they'll be talking about "production stability" – in other words, a production cap to help support globaloil prices.
Now, whenever meetings between OPEC members and other oil producers are mentioned, the conversation always shifts to one particular country – and for good reason.
Without them, no production cap deal is possible.
And this country now has a very good – and very urgent – reason to support a push for higher oil prices.
Here's what I mean…
The post OPEC Needs This One Country to Boost Oil Prices – and They're About to Cave In appeared first on Silver For The People.