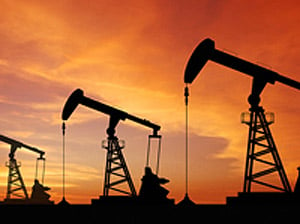 wallstreetexaminer.com / by Dr. Kent Moors • 
There are many ways to estimate where oil prices are going: reported inventory levels, imports and exports, production figures, and a myriad of ways to estimate demand.
With oil prices swinging up and down around the $40 a barrel range, business news outlets are full of people calling on these numbers to predict the price of oil.
Ignore them.
Because at the end of the day, there are two – and only two – good ways to really tell where the oil market is going.
Either one is a good indicator. But right now, both are telling us the same thing…
The post These Two Signals Are Pushing My Crude Price Forecast Upward appeared first on Silver For The People.