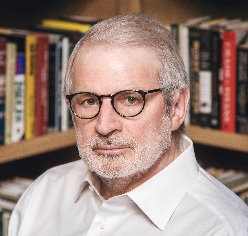 davidstockmanscontracorner.com / by David Stockman / September 19, 2016
The Fed's core policies of 2% inflation and 0% interest rates are kicking the economic stuffings out of Flyover America. They are based on the specious academic theory that financial gambling fuels economic growth and that all economic classes prosper from inflation and march in lockstep together as prices and wages ascend on the Fed's appointed path.
Au contraire! Those propositions are the most economically destructive and wantonly unjust notions ever embraced by an agency of the state. They clobber the middle- and lower-end of the income ladder while showering the top tier of financial asset owners with stupendous windfalls of unearned gain.
So the nation's rogue central bank is essentially a reverse Robin Hood on steroids. If Donald Trump wants to hit the ball out of the park next Monday evening, therefore, he needs to quickly skip over his dog-eared income tax cut plan and put the wood good and hard to the Fed, Janet Yellen, and our unelected financial rulers.
They are killing wages, off-shoring jobs, trashing savers, subsidizing the banks, gifting Wall Street speculators with endless financial bubbles and rigging the markets to insure that the Democrats win.
The post A Messaging Tip For The Donald: It's The Fed, Stupid! appeared first on Silver For The People.