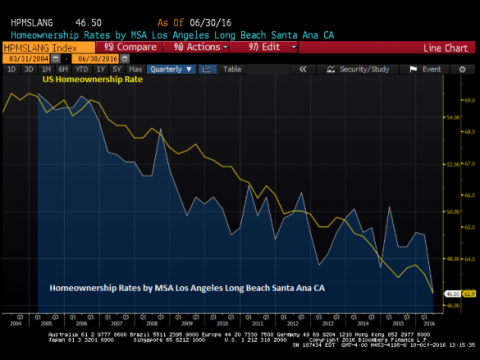 wallstreetexaminer.com / by Anthony B. Sanders via Confounded Interest / 
The grand prize for lowest homeownership rate in the US goes to … Los Angeles! With less than 50% homeownership rate (46.50% compared to 62.9% for the US as a whole).
Meanwhile, Los Angeles has rapidly growing apartment rents,  much like the rest of the US.
The post Los Angeles Has Lowest US Homeownership Rate, But 7th Most Expensive Rents appeared first on Silver For The People.