wallstreetexaminer.com / by Jim Wyckoff /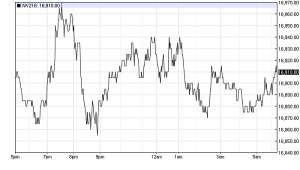 (Kitco News) – World bond markets are seeing keener selling interest to start the trading week, led by U.K. gilts, which in turn have been pressured by a weakening British pound. There are growing concerns about the world's major central banks starting to tighten their monetary policies, which in turn should stoke inflationary price pressures. That's bearish for bond markets.
The weaker global bond market prices led to price weakness in global equity markets Monday. A feature in Asian stock market trading was casino-related shares dropping sharply after Chinese authorities arrested 18 people from Crown Resorts and charged them with illegal gambling. U.S. stock indexes are pointed toward weaker openings when the New York day session begins.
In overnight news, the Euro zone September consumer price index was up 0.4%, month-on-month and up 0.4%, year-on-year, too. The readings were right in line with market expectations.
The post The Truth About Inflation appeared first on Silver For The People.