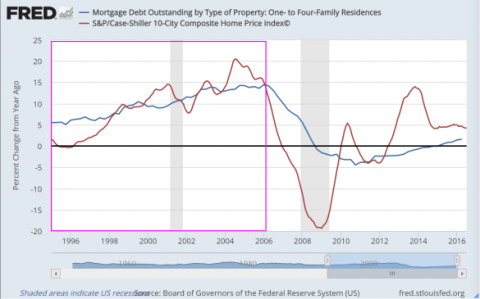 wallstreetexaminer.com / by Anthony B. Sanders / 
Although Bob Dylan won a Nobel Prize (for singing off key), his song "Don't Think Twice, It's Alright" is appropriate for this economy.
That is, don't think about why the US is really slow to recover from The Great Recession (or why we suffered a massive credit bubble and home price burst that began in 1995).
But back to industrial production. Industrial production YoY fell -1.03% in September. And has been declining since last summer. That is 13 straight months of contraction!
The post US Industrial Production Drops -1.03% YoY For September, Capacity Utilization Continues Below 80% appeared first on Silver For The People.