wallstreetexaminer.com / by Dr. Kent Moors •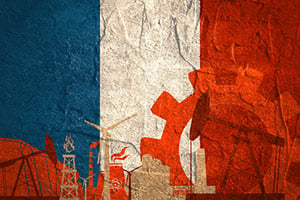 Seven miles from Paris' city center, where I'm sitting right now, lies Le Bourget, a little hamlet of barely 13,000 residents. Until recently, it was best known as the location of the French Air and Space Museum.But at the end of last year, this area became famous for something quite different.
On Dec. 12, 2015, representatives from 195 countries gathered in Le Bourget to negotiate and sign the Paris Climate Agreement, which covers greenhouse gas emissions, changes in energy structures, and energy finance.
As of the EU's acceptance this month, over 190 members of the United Nations Framework Convention on Climate Change (UNFCCC) have signed – and 81 have ratified – the agreement. That's enough for the treaty to enter into force on Nov. 4.
The post How the Paris Climate Deal Will Change Energy Markets appeared first on Silver For The People.