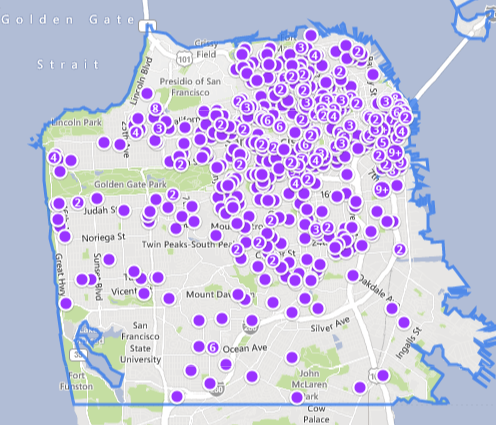 wolfstreet.com / by Wolf Richter •  
Demand is drying up in the priciest markets.
On the surface, rents, when averaged out across the US, still rose in October, though way slower than during the landlord's golden days, with one-bedroom median asking rent up 1.5% year-over-year and two-bedroom rent up 2.5%, according to Zumper's Rent Report.
But beneath the surface, a sea change is underway. Zumper:
Among the top ten rental markets, we saw declines in both of the most expensive markets, San Francisco and New York, a trend that continued from last month, and half of the twenty priciest saw falling rents, including cities like San Diego, and Miami, and Honolulu. The market for two bedroom apartments seems to be slowing down even faster, as prices fell in nearly 60% of rental markets.
All heck is breaking loose in San Francisco…
But not because the economy has tanked in the most ludicrously expensive rental market in the US, which it has not. Enormous supply is flooding the market, thanks to a historic construction boom not only of apartment towers but also of condo towers, whose investor-owned units, now that selling them has become tough, are appearing on the rental market.
Nearly all of the new supply is high end, and it is pressuring the market from the top down.
The post Rents Plunge in New York, San Francisco, other Cities. Concessions Pile up. New Supply Floods Market appeared first on Silver For The People.