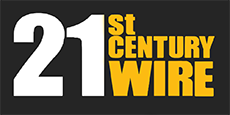 21stcenturywire.com / SUNDAY SCREENING / DECEMBER 11, 2016
21st Century Wire says…
This week's documentary film curated by our editorial team at 21WIRE.
"By August 1945, the Allied Manhattan Project had successfully detonated an atomic device in the New Mexico desert and subsequently produced atomic weapons based on two alternate designs. The 509th Composite Group of the U.S. Army Air Forces was equipped with a Silverplate Boeing B-29 Superfortress that could deliver them from Tinian in the Mariana Islands."
The post SUNDAY SCREENING: 24 Hours After Hiroshima (2010) appeared first on Silver For The People.