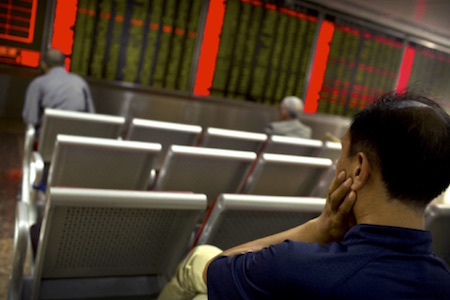 mauldineconomics.com / BY JOHN MAULDIN / JUNE 17, 2017
The Next Minsky Moment
Natural Instability
Learning the Rules
Chinese Minsky
The Swiss Central Bank Is Doing What?
Getting Married on St. Thomas, Omaha, San Francisco, and Freedom Fest in Las Vegas
"China's economy has entered a state of new normal."
– Premier Li Keqiang, 2015
"Success breeds a disregard of the possibility of failure."
– Hyman Minsky
Welcome to the new, improved, faster-to-read, better yet still-free Thoughts from the Frontline. My team and I have been doing a lot of research on what my readers want. The reality is that my newsletter writing has experienced a sort of "mission creep" over the years. Bluntly, the letter is just a lot longer today than it was five or ten years ago. And when I'm out talking to readers and friends, especially those who give me their honest opinions, many tell me it's just too much. There are some of you who love the length and wish it were even longer, but you are not the majority. Not even close. We all have time constraints, and I wish to honor those. So I am going to cut my letter back to its former size, which was about 50% of the length of more recent letters. (Note: this paragraph is going to open the letter for the next month or so, since not everybody clicks on every letter. Sigh. Surveys showed us it's not because you don't love me but because of demands on your time. I want you to understand that I get it.) Now to your letter…
Hollywood thrives on tropes. Most things that are possible to portray on film have been portrayed at some point in the last century. Today's producers mostly just rearrange those tropes – and that's OK.
Much of what we think is new and different is actually one variation or another on ancient themes.
The post The Next Minsky Moment » appeared first on Silver For The People.