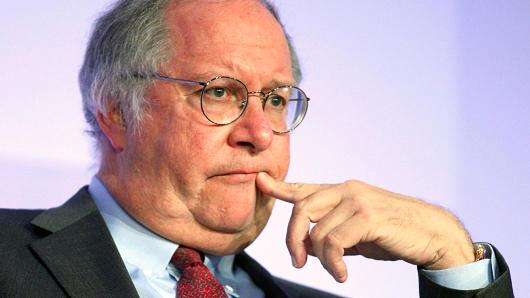 ibankcoin.com / Dr. Fly /  Jul 3, 2017
Back in 2008, I gave Bill a lot of flack for being retarded. I even co-produced an Asshat of the Year Award video in an attempt to ruin his life.
But Bill is back on top again, hot shit, running money like a god damned gladiator.
His picks, while somewhat simple and retarded, ended up being pure gold.
The money manager gained 49 percent in the past year following a disastrous stretch. That's made the Miller Opportunity Trust No. 1 for the year ended June 30 among diversified funds with at least $1 billion in assets, according to data compiled by Bloomberg. In the year-earlier period he lost 27 percent.
The post BILL MILLER IS HOT SHIT AGAIN appeared first on Silver For The People.