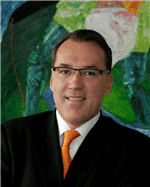 news.goldseek.com / By: Frank E. Holmes / Monday, 31 July 2017
Strengths
The best performing precious metal for the week was palladium, up 4.29 percent on hedge fund managers increasing their bullish positioning on the metal as expectations of increased usage in automotive catalyst to curb pollution. China's purchase of bullion bars in the first half of the year rose 51 percent, reports Bloomberg, setting gold up for a sixth monthly gain in seven. China gold demand rose 545.23 tons, including gold bars to 158.40 tons. And as global gold prices retreat, China purchased more bullion from Hong Kong in June.
The dollar dropped as gold rose this week following signals from the Federal Reserve that inflation remains below target, reports Bloomberg, fueling speculation that the central bank will not rush to raise rates. The Fed commented that the balance sheet unwind will start "relatively soon."
The dollar held near the lowest in more than a year, with gold futures reaching the highest since mid-June. "Dollar weakness and U.S. political concerns are lending support to gold," said Guotai Junan Futures, a Chinese brokerage. The widening investigation into President Donald Trump, threatening to derail his economic agenda, has also spurred haven demand for the yellow metal, Bloomberg writes.
Weaknesses
The worst performing precious metal for the week was platinum, essentially flat by the end of the week.  Part of the weakness related to weaker diesel engine demand. In addition, The U.K. became the latest European country to mark the end of the line for diesel and gasoline fueled cars, reports Bloomberg, as the government said it will ban sales of the vehicles by 2040. "The global shift toward electric vehicles will create upheaval across a number of sectors, from oil majors harmed by reduced gasoline demand to spark plug and fuel injection makers whose products aren't needed by plug-in cars," the article reads.
The post SWOT Analysis: Popularity Rises for Initial Coin Offerings (ICOs) appeared first on Silver For The People.