wallstreetexaminer.com / by Lee Adler via Money Morning /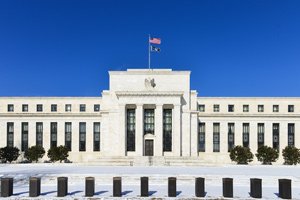 I recently showed you why "don't fight the Fed" is likely the most profitable investment advice you can get.
Now I'm going to show you why it works so well.
And while I do that, I'm going to blow the door off the hinges and expose how the Federal Reserve's outsized influence and tight relationships with some of the planet's biggest, most powerful banks can make or break markets…
…and lead you to some of the biggest gains you've ever seen: 100% sure money.
Meet the Fed's "Accomplices
Big surprise: the U.S. Federal Reserve does things a little differently than your "usual" bank.
You see, the Fed handpicks a small group of (very) privileged dealers to trade with.
They are officially called "Primary Dealers," and today there are 23 of them. These banks are based in Canada, France, Switzerland, Japan, Germany, the United Kingdom, and of course, the United States. The foreign banks the Fed deals with maintain a presence in New York City.
The post How to Cash In When the Fed's Sweetheart Deal with the World's Biggest Banks Turns Sour appeared first on Silver For The People.