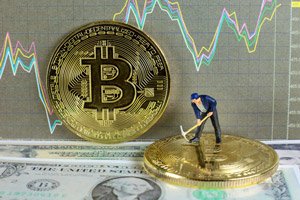 wallstreetexaminer.com / by Garrett Baldwin • 
This is a syndicated repost courtesy of Money Morning. To view original, click here. Reposted with permission.
In cryptocurrency trading news today, Bitcoin prices hit a new all-time high across multiple exchanges as global markets fell on increased concerns about tensions between North Korea and the United States.
The market also received a boost after NVIDIA Corp. (Nasdaq: NVDA) CEO Jen-Hsun Huang said that cryptocurrencies have a promising future after his company reported earnings on Thursday.
But some of the biggest news surrounded Civic, a new cryptocurrency. Prices of the Civic coin surged more than 70% over 24 hours after it opened trading in China. This is the latest ICO to raise millions of dollars in just minutes. Money Morning Cryptocurrency Expert David Zeiler recently explained why ICOs are exploding in value.
The total market capitalization of the cryptocurrency industry topped $126 billion.
The post Cryptocurrency Trading News Today: Bitcoin Trades Above $3,500 appeared first on Silver For The People.