wallstreetexaminer.com / by Jeffrey P. Snider / 15th August 2017
Last week the Commerce Department reported wholesale sales in June 2017 had risen by 5.6% year-over-year (unadjusted). Having increased by nearly 10% in May, and by the most in five years in January, 5.6% was instead the same kind of 2014 disappointment that is becoming far too common. These growth figures include petroleum sales on the wholesale level, meaning that like inflation rates oil price base effects have more to do with the outlier high estimates than any economic momentum.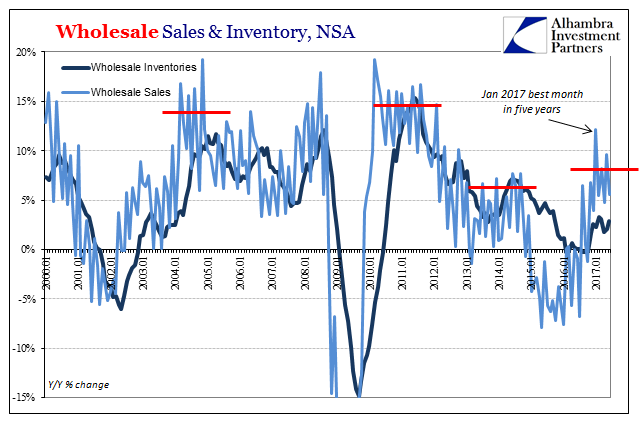 The post Inventory Slips Higher, Downside Economic Risks That Much More appeared first on Silver For The People.