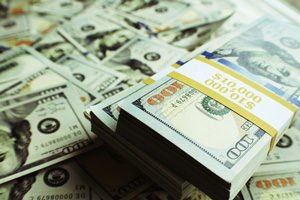 wallstreetexaminer.com / by Garrett Baldwin • 
This is a syndicated repost courtesy of Money Morning. To view original,click here. Reposted with permission.
The Federal Reserve is set to announce more details about unwinding its massive $4.5 trillion balance sheet at today's FOMC meeting. That will officially signal the end of the Fed's stimulus program, going all the way back to 2007.
The Five Top Stock Market Stories for Wednesday
This afternoon, the U.S. Federal Reserve will conclude its two-day meeting on monetary policy. Fed Chair Janet Yellen will hold a press conference to announce the central bank's plans on how it will unwind its massive balance sheet. This will be considered the official announcement by the Fed that it is ending its stimulus program that began after the financial crisis. Investors should remain cautious, as this truly is the great unknown regarding market risk. In fact, investors should read Lee Adler's latest commentary on how the central bank's stimulus programs work and what it means for your investments. Be sure to read Sure Money Investor.
The post What the Fed's New $4.5 Trillion Balance Sheet Plan Means for the Stock Market Today appeared first on Silver For The People.